Your Continued Professional Development in the Health and Fitness Sector
Entire Training is dedicated to supporting our learners as they take the next steps in their career. Our knowledgeable tutors provide you with advice, learning materials and key industry insights throughout your learning journey. 
Numerous continued professional development related courses can be completed in only 4 weeks, with our learning mentors on hand throughout the duration of the course to support learners. 
You will benefit from expert knowledge and learning resources throughout your educational journey with Entire Training. Every course available with Entire Training is accredited by CIMPSA and has a range of payment options on offer.
To find out some further information and to assist with choosing which course(s) is most suitable for your intended career path, contact a member of the Entire Training team by calling 01772 910950.
Enhance Your Career with a Continued Professional Development Course
Deciding which CPD course is best for you will depend on the direction you are looking to take on your career path. At Entire Training, there are many courses to choose from to improve your continued professional development opportunities and maximise your career growth.
Explore a wealth of health and fitness CPD courses available with Entire Training below.
Learning Options
With Entire Training you can take advantage of thorough and expert industry learning experiences that utilise advanced technology and comprehensive learning plans.
Find out more about our learning options below.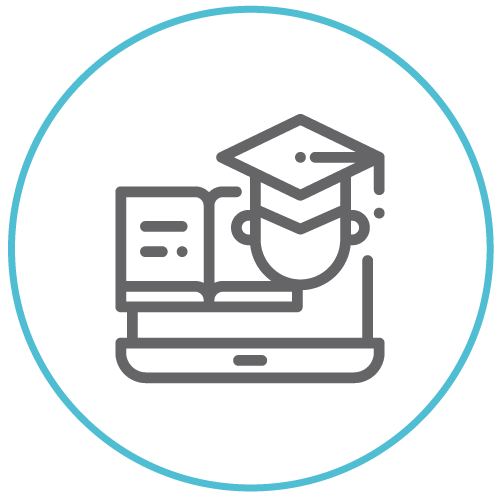 ONLINE DISTANCE LEARNING
---
Qualify in as little as 8-12 weeks
Live webinar induction hosted by a dedicated tutor
Interactive E-learning Platform
Course resource manual pack
Access to our dedicated student support team
Live Practical webinar teaching
Career Guidance & Support
Frequently Asked CPD Questions
Take a look at some of the most popular questions asked by our learners as they look to grow their CPD with us.
There are multiple flexible payment options to choose from: Visa, Stripe, PayPal, PayPal Pay later, PayPal Credit, Mastercard, AMEX, PayL8ter, and a 0% interest finance with OMNI Capital.
What our graduates say about us
The regular phone calls I received from my support tutor always gave me confidence in completing the home study in time and they made sure I was organised fully going into the training days
Hayley, Level 3 Advanced Personal Trainer Diploma
I would highly recommend this course to anyone looking for a FastTrack and affordable way to get qualified. I am now working in a gym and looking to complete my Level 3 Personal Training course in Nottingham later this year.
Alex, Qualified Gym Instructor
Nottingham
I would have to say one of the best courses I have been on. I have been working out for the last 5 years and really got into fitness, weight training and wanted to know more. I signed up for the Level 3 Diploma in Gym Instructing and Personal training in Milton Keynes and loved it.
Holly, Personal Training Graduate
Milton Keynes
We Are Proud to work With The Following Partners and Accreditation