How to Become a Personal Trainer with Entire Training
It has never been so easy to become a PT with Entire Training. Our courses offer a gold standard training experience and are made up of specific training programmes, specifically created for anyone aspiring to pursue a career in the health and fitness industry. As a leading UK training provider, Entire Training offers personal training courses that can be utilised across the globe and completed in short time scales to drive your career in the industry at lighting speed.
Becoming a personal trainer can give you the opportunity to work within major gyms across the UK as well as the opportunity to be your own boss. At Entire Training we offer courses and qualifications across the country that can provide you with the skills needed to effectively kick-start your career as a personal trainer. So, if you think you have what it takes to become an expert personal trainer, the below guide is assured to help you in achieving the career of your dreams.
One thing to remember – all our qualifications offer flexible learning, which means that anyone can schedule their studies around their busy lifestyles. The health and fitness industry has grown massively in popularity in recent years and is now a multi-billion pound industry, so you can't be blamed for wanting to launch a career in this sector. But have you got the skills required to become a success?
To become a leading personal trainer, you will need a variety of different skills. You must be highly motivational, patient, organised and be able to effectively analyse certain situations. On top of this, it is pivotal that you enjoy working with people from all backgrounds and you lead a healthy lifestyle.
To get started with your career as a personal trainer, contact one of Entire Training's advisors today on 01772 910950.
Discover the Best Personal Trainer Courses and Packages
Every course available with Entire Training is delivered by knowledgeable and experienced tutors who create and develop the course with our learners' needs in mind.
Find out more about Entire Training's PT courses and packages below.
5 Easy Steps to Becoming a Personal Trainer
Take advantage of further insight from the Entire Training team as they explain 5 simple steps to becoming a successful PT.
1
Research the profession
Ensure you are certain on which course is best for you by conducting research prior to your selection. It's vital you consider costs and further career opportunities that may be presented to you throughout your career as a result of the course of your choice. Be sure to ask yourself the following questions:
What CIMSPA accredited qualifications will you need?
What is it going to take to become successful?
Where will you be looking to do your personal training?
How much will you be looking to charge; how much could you earn?
Will there be any costs to you?
Take time to consider which PT course best suits your needs and that the course you select is accredited by the relevant regulatory body, alongside providing you with your desired level of support.
First you need to find the right training provider, what does your training centre offer you throughout your training, and upon graduation, so how much support will you receive, can you get help getting into employment.
What qualifications do I need to become a personal trainer?
Is your personal training qualification CIMSPA accredited?
What learning option is right for me, face to face or online?
How long will it take you to graduate as a personal trainer?
3
Achieve your certification
Now you have chosen a personal trainer course that suits your requirements, it's time to enrol onto the course.
Next you will receive a welcome email, a video induction, access to our e-learning platform, and a support call from a tutor to ensure you are all set up on your course.
On average our fitness instructor qualifications can take 4-6 weeks, but you do get 2 years to complete the qualification.
Support is on hand throughout the qualification, you can speak to a tutor via phone, email, or online chat.
After the completion of both the theory and practical elements of your Level 2 Fitness Instructing qualification, the industry standard, CIMSPA accredited qualification. You are now ready to start your career as a fitness instructor.
There are a number of fantastic options for those looking to work in a local independent or commercial gym. One option is a hybrid of being employed and self-employed - meaning that you are contracted to work a set number of hours for the leisure facility. You would be in charge of the daily activities around the gym, such as: Gym inductions, consultations, gym floor classes, and the general upkeep of the gym floor and equipment. Some gyms will pay you for these hours, while others won't. All hours are in lieu of rent on the facilities. If you find a suitable gym, you could be able to charge a wage for your personal training services in addition to receiving commission on any sales, although this opportunity is rare. Alternatively, being a self-employed PT is incredibly popular. This option means you pay a rental fee to a gym in order to use their facilities to ensure your business can operate. The option to be a self-employed trainer is very popular. You will pay a rental fee to the gym for use of their facilities to operate your business, this fee can vary depending on the location and leisure facility.
Business Platform
It's worth considering which business platform you would want to deliver your PT services. be. Gym facility – Whether you're employed or self-employed, you can huge benefit from a range of industry equipment to utilise in your sessions, which is easily done if you select a gym facility to work for/with. This will allow you to have access to a wide range client base. You would also have access to a lot of potential clients with the current members. At home or mobile – This option removes the added expense of a rental fee for the use of facilities, however, you would need a selection of your own portable equipment to ensure you can deliver your training to your clients from your home or their location of choice. Online personal training – This platform is very popular with clients, some people don't have the time to attend the gym regularly due to their commitments elsewhere, work, family, education. Some people don't like the gym environment, it can be loud, intimidating, and very busy at times, so they would prefer this option. Here are some of the benefits of online personal training for you to consider:
Deliver your training anywhere, wherever suits you.
Create an online library of exercises and programmes, allowing your clients to always have access to see how anything you have programmed is performed.
Multiple platforms to provide support, by live webinars (Zoom, Microsoft Teams), phone, by email.
Nutritional advice and strategies to success.
Constant support and guidance, keeping your clients motivated and inspired.
You can make it more affordable for clients which is always popular, even having a monthly subscription available, guaranteeing a monthly income for you from each client.
5
Continued Professional Development (CPD)
It is key you consider how to advertise and run your business once you've qualified as a PT. A strategic business plan that includes your target sessions, client prices and timeframes will assist with this. CPD is the perfect opportunity for your business to offer additional services and maximise profit revenue.
Business Marketing
When considering how to market your PT business, you should devise a strategy that encompasses various marketing tactics. Social media marketing is incredibly valuable in the health and fitness industry, as well as other online marketing. You might decide to invest in online ad campaigns or leaflets to promote your business, whatever you do, make sure you bring your business to the forefront.
Continued Professional Development (CPD)
As a fitness professional, you should keep up to date with the latest industry trends and developments to continue your professional development, as well as to do the best you can for your clients. Moreover, CPD ensures that you maintain your industry accreditations, alongside your knowledge and expertise. CPD makes you much more employable as it demonstrates your commitment to your career and tends to mean you have much more valuable to add to a business. To maximise your CPD, consider the following:
What am I offering clients now?
How many more clients do I want, how much will this increase my income?
Are there any clients I don't see at the moment, you're turning them away as you haven't got the skills to train them, e.g., pre/postnatal exercise, elderly adults, clients with certain medical conditions (exercise referral), and Strength and Conditioning?
Are there any other products I can offer current clients, or to generate new clients (Sports Massage)?
Do I want to become involved in group exercise (classes), what classes are popular, and can I generate any leads from these classes for my personal training?
Learning Options
Thanks to our flexible approach, this course can be delivered via three different learning methods, Online Distance Learning, Face to Face Blended Learning and Fast Track Intensive Learning. Explore our different learning options below and remember, if you are not sure our friendly team is available to help find the best learning option for you, simply call 01772 910950 or chat with us now.
Most Popular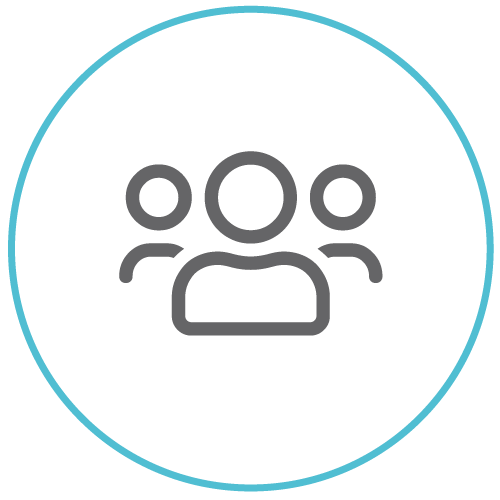 Face to Face Blended Learning
---
Qualify in as little as 8-12 weeks
Highly qualified tutor to your chosen location
Face to face Covid friendly tutoring, giving you one-to-one or a group teaching experience
Access to our interactive E-learning platform
Induction hosted by a dedicated tutor
Course resources
Access to our dedicated student support team
Perfect For Beginners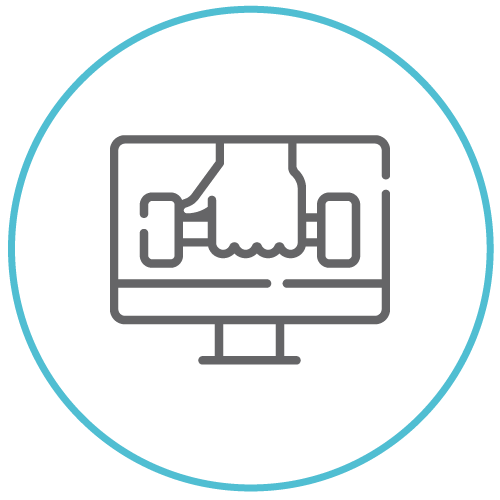 Online Distance Learning
---
Qualify in as little as 8-12 weeks
Live webinar induction hosted by a dedicated tutor
Interactive E-learning Platform
Course resource manual pack
Access to our dedicated student support team
Live Practical webinar teaching
Career Guidance & Support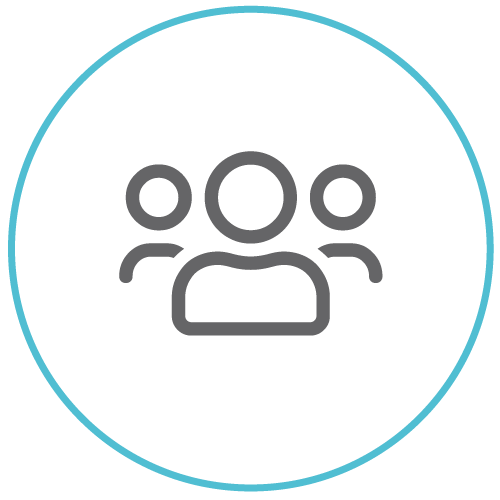 Fast Track Intensive Learning
---
Qualify in 2 weeks with our face-to-face fast-track intensive program
Classroom and gym floor-based learning
Highly qualified tutor delivered from our new modern facilities
Complete access to our dedicated student support team
All course resources provided
Career guidance and support upon graduation
Frequently Asked Personal Trainer Questions
Delve into the most popular questions asked by our students looking to become a personal trainer in the health and fitness industry.
What our graduates say about us
The regular phone calls I received from my support tutor always gave me confidence in completing the home study in time and they made sure I was organised fully going into the training days
Hayley, Level 3 Advanced Personal Trainer Diploma
My experience has benefited me in my career goals and I still speak to the team now for additional guidance and extra qualification. I would recommend anyone looking for a friendly and professional training provider to go with Entire Training.
Samantha, Qualified Personal Trainer
Gloucester
I would have to say one of the best courses I have been on. I have been working out for the last 5 years and really got into fitness, weight training and wanted to know more. I signed up for the Level 3 Diploma in Gym Instructing and Personal training in Milton Keynes and loved it.
Holly, Personal Training Graduate
Milton Keynes
We Are Proud to work With The Following Partners and Accreditation