How to Become a Sports Massage Therapist with Entire Training
The Entire Training team has many years of industry experience and knowledge, which is utilised to educate our learners to a high level. Our educators will ensure that they are on hand every step of the way as you progress throughout your sports massage qualification. You can choose from various courses and packages to establish your career as a sports masseuse and propel you further along your journey. 
From financial budgets and impeccable learning materials, as well as dedicated tutor support, Entire Training is committed to supporting you develop your career.  If you'd like to know more about becoming a Sports Masseuse with Entire Training, call one of our friendly advisors today on 01772 910950.
Find a Sports Massage Course to Suit You
With a variety of industry accredited courses delivered by our knowledgeable and dedicated tutors, there are plenty of sports massage courses for you to choose from.
5 Easy Steps to Becoming a Sports Masseuse
Allow Entire Training to help you reach your sports masseuse career goals with 5 core steps.
1
Research the Profession
Prior to starting your sports massage course or package, our experts advise that you undertake research to make sure you are selecting the most beneficial option for you and fully understand the commitment that is required when signing up for your Entire Training sports massage course. Ask yourself questions will assist with this stage, be sure to consider the following: • What CIMSPA accredited qualifications will you need? • What type of sports masseuse do I want to be? • What is it going to take to become successful in my career? • Where will you be looking to as a sports masseuse? • How much money could you earn if you choose this career path? • What career progression opportunities are there?
When deciding which sports massage course best suits your needs, it's important to take ample time to consider all of the variables. To maximise your opportunities, ensure that the course you select provides you with all the support needed to make a success of it and is accredited by the relevant regulatory body. • First you need to find the right training provider, what does your training centre offer you throughout your training, and how much support will you receive? • What qualifications do I need to become a sports masseuse? • Is your sports masseuse qualification CIMSPA accredited? • What learning option is right for me, online or face to face? • How long will it take you to complete your sports massage course?
3
Achieve your Qualification
• Once you have chosen a sports masseuse course that suits your needs, it's time to get enrolled onto the course. • Learners will receive a welcome email, a video induction, access to our e-learning platform, and a support call from a tutor to make sure you're are all set up on your course. • Typically our sports masseuse qualifications can take 4-6 weeks, but you do have up to 2 years to complete the qualification. • Tutor support is on hand throughout the qualification via phone, email, or online chat. • Once you have passed both the theory and practical elements of your qualification, you will then be ready to start your career as a sports masseuse.
After you have completed your sports massage course of choice, you should consider which employment type is the most suitable for your needs. You could decide to work from home, or in a sports rehabilitation setting. Consequently, you'll need to consider your employment options such as whether you would rather be employed or self-employed.
5
Continued Professional Development (CPD)
In order to maximise your industry opportunities, continued professional development is key. CPD will allow you to fine tune your knowledge and skills as a sports masseuse, ensuring that national standards are met and you remain competitive within the industry. As a result, your clients will have an enhanced service experience and much more confidence in your expertise. Additionally, CPD will make you look more desirable to employers as it shows your commitment to your profession and to your own career growth. CPD can also add value to your business (if you choose to be self-employed, but also as an employee as previously stated). When thinking about your individual continued professional development, you should consider questions such as: • What can I currently offer my clients as a sports masseuse? • If I completed another qualification, how much will this increase my income? • What is current and popular in my industry?
Learning Options
Thanks to our flexible and holistic approach, at Entire Training we offer a combination of learning options for you to choose from. Find out more about either our Face to Face Blended learning option or Online Distance by speaking with a member of our team on 01772 910950 or chat with us now.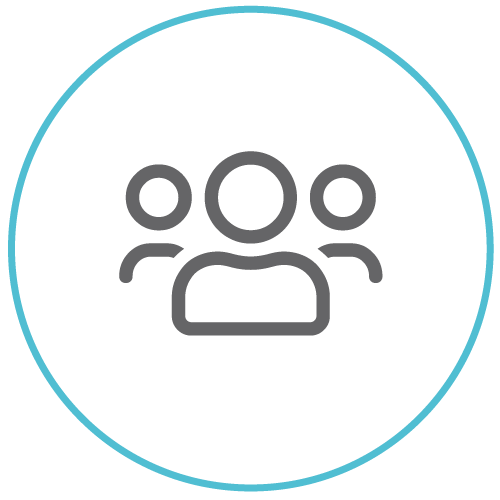 Face to Face Blended Learning
---
Qualify in as little as 8-12 weeks
Highly qualified tutor to your chosen location
Face to face Covid friendly tutoring, giving you one-to-one or a group teaching experience
Access to our interactive E-learning platform
Induction hosted by a dedicated tutor
Course resources
Access to our dedicated student support team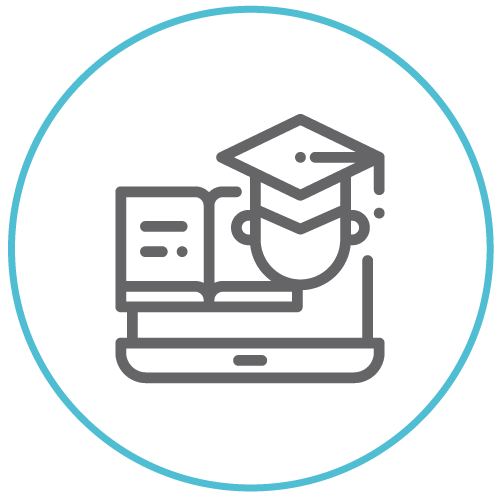 Online Distance Learning
---
Qualify in as little as 8-12 weeks
Live webinar induction hosted by a dedicated tutor
Interactive E-learning Platform
Course resource manual pack
Access to our dedicated student support team
Live practical webinar teaching
Career guidance & support
Sports Massage Course and Package FAQs
Find out what our learners, past, present and future are asking about becoming a sports masseuse with Entire Training.
What our graduates say about us
I had a real passion to begin a new career in the fitness industry and become a personal trainer in Manchester. I searched online and contacted a number of providers, before I spoke to Entire Training.
Brent, Personal Trainer
The regular phone calls I received from my support tutor always gave me confidence in completing the home study in time and they made sure I was organised fully going into the training days
Hayley, Level 3 Advanced Personal Trainer Diploma
I would have to say one of the best courses I have been on. I have been working out for the last 5 years and really got into fitness, weight training and wanted to know more. I signed up for the Level 3 Diploma in Gym Instructing and Personal training in Milton Keynes and loved it.
Holly, Personal Training Graduate
Milton Keynes
We Are Proud to work With The Following Partners and Accreditation