What Are Personal Trainer Essentials
It is essential that newly qualified personal trainers quickly build a collection of equipment to use with clients, inclusive of client assessment kits as well as training equipment. As such, the team at Entire Training have put our heads together to compile a shortlist of some of the most essential equipment for new personal trainers to own.
Essential Personal Training Equipment for client assessment
To begin with, it is extremely important to own the correct equipment for the statistical testing of clients, as client assessment is particularly important for the detection of any underlying health issues. A blood pressure monitor is your essential first purchase, in order to ensure your clients are able to exercise to their full potential without requiring a doctor's note. Digital blood pressure monitors are available for between £20 and £180, and you should ensure that when choosing the right option to suit your budget, you select a monitor with the appropriate size arm cuff. Options towards the higher end of the price range tend to have adjustable arm cuffs.
Measure Progress with Weight Scales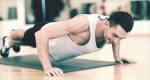 Weight scales are another necessity, and offer you a simple and easy way to track client progress. You can attain scales for between £20 and £120, with the functionality to measure body fat %, lean mass and BMI dependent on which end of the price spectrum you opt for. Tape measures tie in with the purchase of scales too, as you can take clients' body measurements to monitor weight loss and muscle gain. They can be bought for less than £5.
Skin Fold Calipers
And skin fold callipers are the final piece of personal training equipment for client assessment that our team deemed fundamental. Callipers are one of the most accurate ways to measure body fat and indispensable to those hoping to add lean mass. You can expect to pay between £5 and £200 depending on the material used and the callipers' quality, so pick the most appropriate option for your budgetary requirements.
The best, essential equipment for a Personal Trainer
When starting out as a new personal trainer, no-frills training equipment is often the best to use, and the most cost effective too. You can conduct effective indoor and outdoor training sessions with minimal equipment; the key is to secure easy-to-transport equipment that doesn't take up a lot of room and can be used for a number of different exercises.
Medicine Balls
Medicine balls are one example of such equipment, and one that can be used to add resistance to multiple different exercises. Available in a range of sizes and weights, medicine or slam balls cost between £15 and £100 dependent on their make and weight. 3kg, 5kg and 10kg medicine balls are a good starting point for new personal trainers.
Exercise Balls
Exercise mats are an essential buy for newly qualified personal trainers too, in order for the protection of your clients, who may be exercising on hard surfaces such as tarmac. Stretching, warm-up exercises and core work can all be undertaken on an exercise mat, which can be attained for between £8 and £30.
Resistance Bands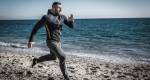 Another highly recommended piece of equipment comes in the form of resistance bands, which are available in a variety of different strengths and are ideal for home workouts as well as use in a gym. The bands, which come in different colours based on their strength, can be utilised to carry out any exercises with external resistance such as bench presses and squats, and they cost £10-£60.
Skipping Rope
A skipping rope is the final piece of equipment the Entire Training team consider essential for new personal trainers, given its versatility with regards to indoor and outdoor exercises, and the cardiovascular benefits that skipping provides. You can find skipping ropes for between just £5 and £20.
Get Help Finding The Right Equipment With Entire Training
If you would like any more advice on the best equipment to buy as a new personal trainer, , simply get in touch with our friendly team. Call us on [phone-links] from the North, or 0203 8418880 from the South.
Kickstart your career in the fitness industry with Entire Training. Browse the complete range of health and fitness courses.
We Are Proud to work With The Following Partners and Accreditation